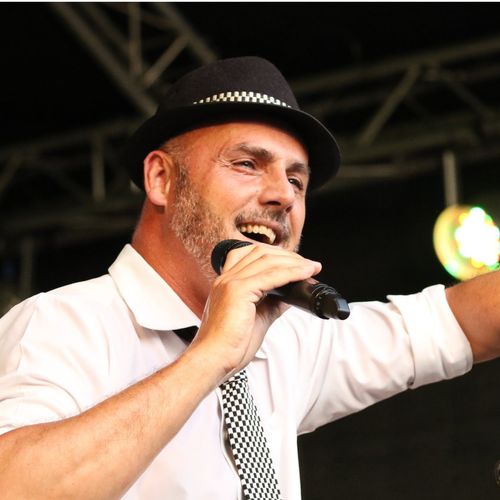 John
Lead vocals, tambourine and banter
John has been our front man for well over a decade.  An old hand at working the audience and whipping up a crowd, he loves to drag members of the audience up on stage as guest tambourinists!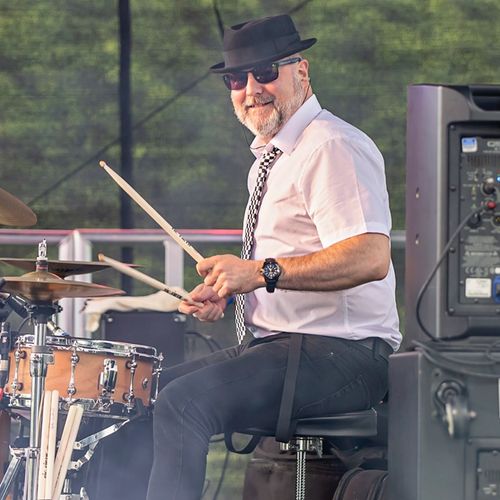 Mike
Drums and percussion
Mike has been our drummer for more than ten years.  His authentic ska rhythms and fabulous sense of timing keeps us... well, as tight as a drum!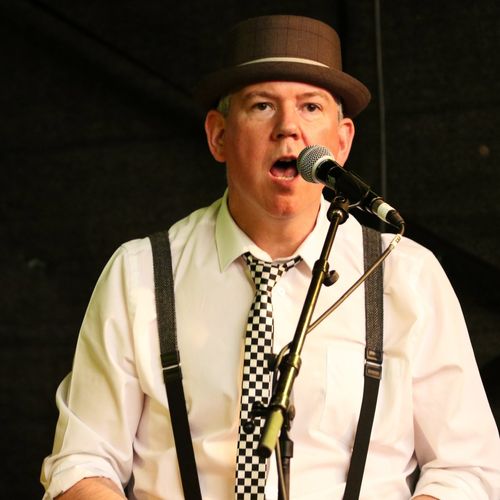 Martin
Keys, Trombone and backing Vocals
Martin is our resident musical virtuoso, joining us initially as our trombonist and then graduating to playing keys for us too.  He also provides backing vocals - but only when he's not tromboning!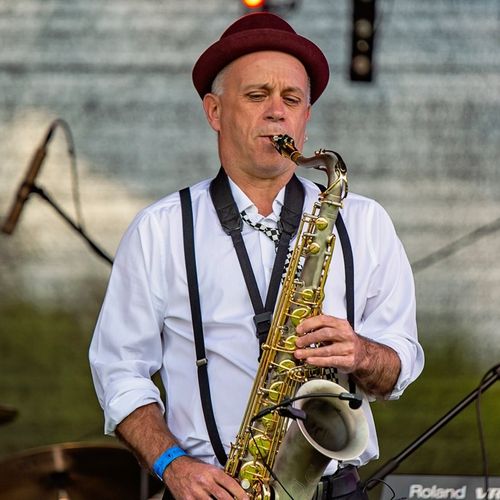 Paul
Sax and backing vocals
Paul has been with us on and off for donkey's years.  With Martin on trombone he brings that essential brass sound to our ska vibe - and his adoring female fanbase makes him our official sax god!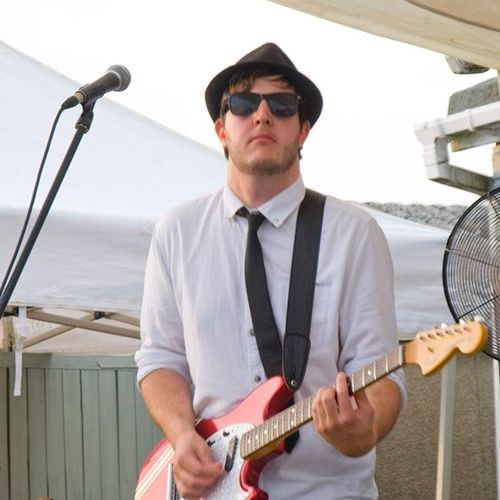 Alex
Guitar and backing vocals
Alex is the youngest member of the band, bringing our sound to a whole new generation.  Whatever he may lack in grey hair, he more than makes up for with his superb guitar skills and backing vocals.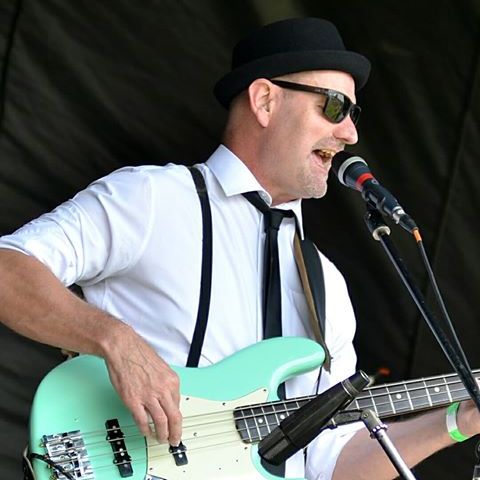 Steve
Bass and backing vocals
Steve is the newest member of the band.  Along with Mike on drums, his bass playing delivers a rock solid rhythm section that gives us our perfectly authentic original ska and two-tone vibe.